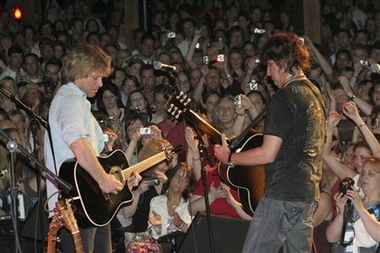 AWESOME!
As our belated Christmas prezzie, Awesome stepson Stephen treated Mrs S and I to a trip to see BON JOVI at Southampton FC 's stadium (nice to see they get some use for it-must be so empty on match days now...).
Brill show, as you'd expect. 35,000 people Rockin' together.
The way the world should be.
Thanks, Steve!