Well, as the Bunny said, that's all folks!
And as the old soldier and the good Space book said...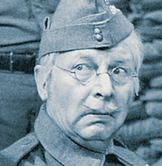 "Don't Panic!" for 'tis only for a short while, the lovely Mrs S and I are off on another little jaunt to the sun.
Look after yourselves, good luck with your projects, and don't break the Scribosphere as I shall need it when I get back.
See ya soon,
Sheiky
p.s. in the meantime, this was an
excellent event last time
, so, if you're nearby, make the effort to go along and join in. Tell them I sent you! I'll see you at the next one.
xxx
DV City Screenwriters: Wed 7th Oct - Writing the Short Film Workshop
The Arts Lodge, Angelsea Road, Portsmouth, October 7, 2009 from 7pm to 9pm
http://www.artful-lodgers.org/
Full details
here