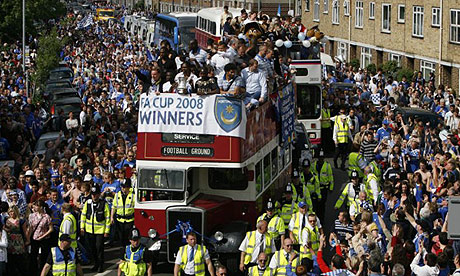 200,000 fans line Victory parade route!
100,000 people together on Southsea common, all singing, chanting and cheering the victorious King Harry Redknapp dream team.
No writing done this weekend as Mrs S and I constantly celebrate as Pompey win the F.A. Cup and then have Victory Picnic with friends amongst a massive human sea of blue clad, proud, happy people!
">" border="0" alt="" />
bbc video
of parade including aerial shots